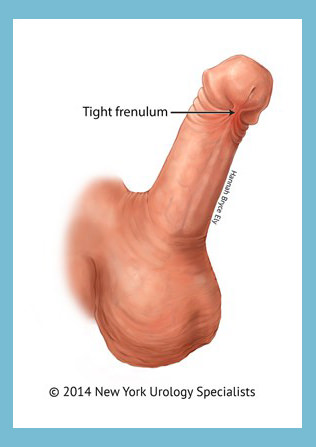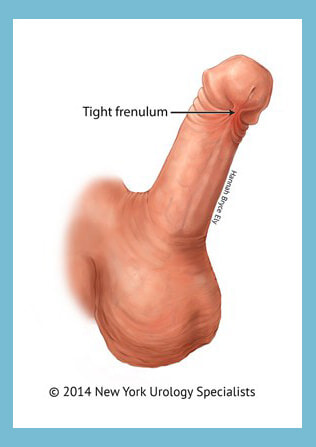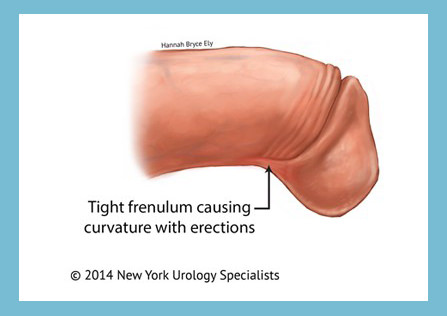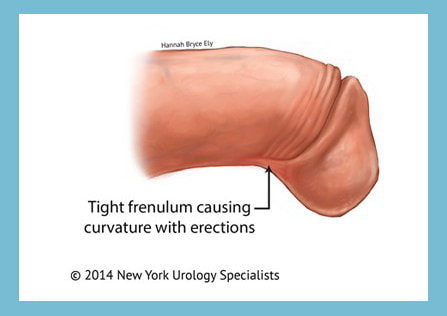 Frenulectomy or Frenuloplasty to Resolve Penis Discomfort
A frenulectomy is a procedure that can alleviate the pain often associated with a tight band of tissue between a penis' shaft and the glans on its underside. A tight frenulum can exist independent of whether a man has been circumcised, and it can create a tight and curved section of the penis that is susceptible to micro-trauma, causing bleeding and painful erections.
Some men come our clinic for an adult circumcision, and we then realize that they are looking for relief from a tight frenulum, and that a frenulectomy may be indicated rather (or in addition to) an adult circumcision.
The frenulectomy procedure involves the removal of the restricting tissue for increased range of motion in the penis and enhanced sexual pleasure due to the end of pain with erection. The procedure (done in under 20 minutes) is performed using a long-acting local anesthetic and generally results in instant relief after a brief recovery period.
A frenuloplasty procedure can lengthen the frenulum and thereby relieve the discomfort causes by a short frenulum. Our doctor will consult with you on the recommended procedure for your penis, and expected outcomes.